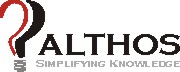 IPTV Industry Dictionary is a free tool to get technical definitions and lookup industry terms from more than 11,000 terms, acronyms, and definitions.
TV Advertising

more details
Search IPTV Dictionary

Ad Telescoping
Telescoping advertisements are extended advertising messages (selected or automatically expanded) from a smaller and/or shorter version of an ad to a larger and/or longer version of an ad. Ad telescoping allows the viewer to immediately obtain more information about a product or service by selecting an interactive option on the advertising message.

Ad Telescoping
This figure shows how ads can be expanded using ad telescoping. This diagram shows that a viewer is presented with an ad that can be expanded to provide more information. If the viewer selects the more button, the channel source is redirected to a longer (expanded) advertising message.

TV Advertising Books

more details


TV Advertising




This book covers the TV advertising industry, how TV ad systems work, advertising economics, advanced TV advertising options, and TV advertising systems are evolving into targeted interactive marketing networks. You will learn about addressable advertising, interactive ads, and how ad networks and agencies are developing integrated marketing campaigns.





$34.99 Printed, $29.99 eBook